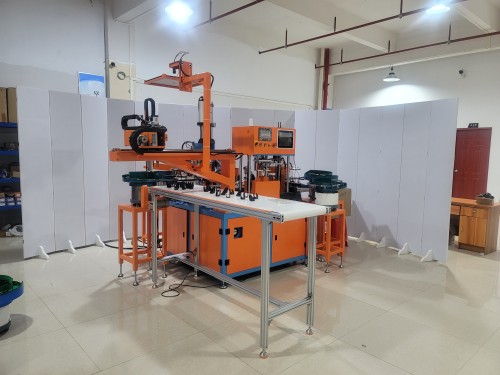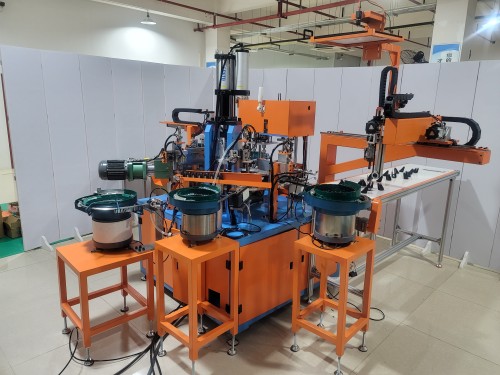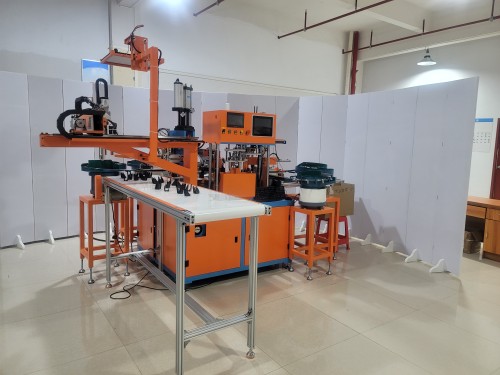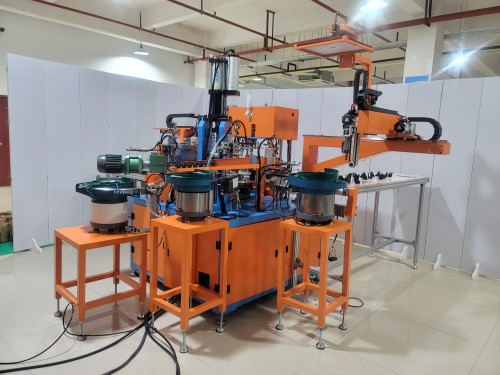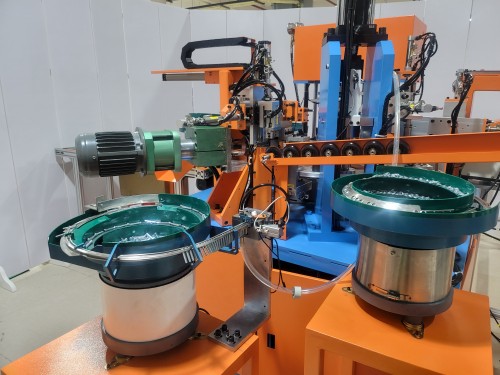 Fully Automatic Caster Assembly Machine
Item specifics
Name

caster assembly machine
Speed

15-20 pcs per min
Control

PLC and touch screen
Power

220v 50Hz or 60 Hz 3000W
Weight

1200 kg
Description
Factory supply directly hot sales 15-20 pcs per min Semi-automatic Caster assembly machine
Lily Miao 008613715588365
Introduction of full-automatic caster assembly machine:
1. The main body of the automatic caster assembly machine adopts Xinjie XD high-end series PLC as the core control,
and Weiluntong touch screen realizes the human-computer interaction function. The use of Leisai servo motor and DC asynchronous
motor ensures the continuous supply of power. The machine is high-speed and efficient, and the output is stable, and the production can reach 18 per minute!
2. The feeding system of the automatic caster assembly machine equipment adopts the method of vibrating plate and direct vibration and motor,
uninterrupted and continuous feeding of casters, while stabilizing the feeding, foreign objects can be removed at the same time. The system is regulated
smoothly and cooperates with In place, without sloppy at all!
3. The electric control system of the automatic caster assembly machine equipment includes electrical control cabinets, operation panels, programmable
controllers, touch screens, etc. The main internal control components are all famous brand products (Xinjie, Schneider, Chint, Omron, Leisai, Weiluntong, etc.),
advanced technology, stable and reliable quality.