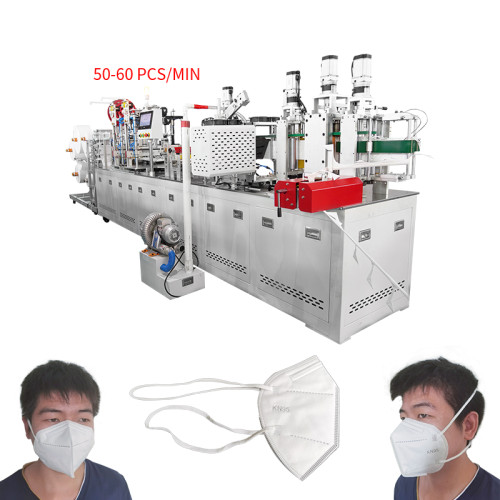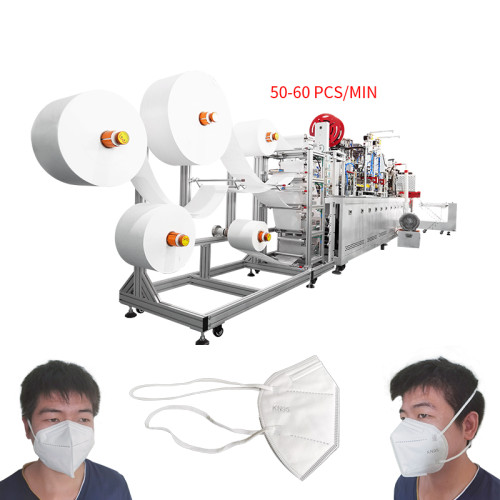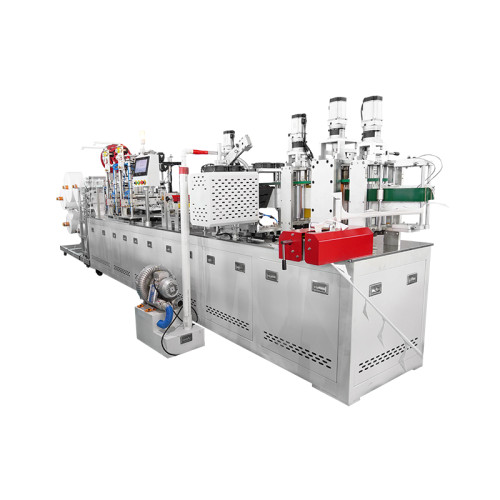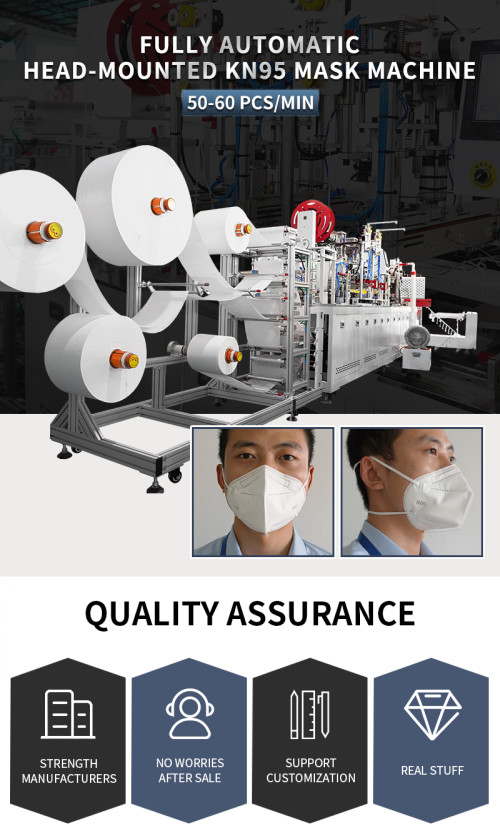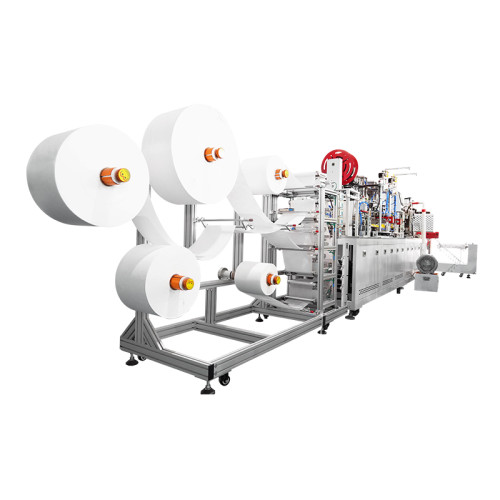 New update automatic 50-60 pcs per min headband KN95/N95 FFP2 FFP3 1860s mask machine
Item specifics
Servo motors

22
speed

50-60pcs per min
Item

KN95 FFP2 KN95 N95 mask machine
ultrasound

4 sets
delivery time

in stock
Description
Headband KN95/N95 FFP2 FFP3 1860s Mask Making Machine
22 servo motors , 3 stepper motors , 4 ultrasound ,
Speed: 50-60 pcs per min
2800kg
Delivery time : 3-5days after the payment and the mask layout confirmed .
(Headwear KN95 material rack is redesigned to further save space and freight, standard tension adjustment)
Standard configuration: with electromagnetic powder hand-tensioning shaft to adjust the tension of the fabric, simple and efficient;
The web guide prevents the fabric from running all over, making it easier to run and use.
(Bus system, high-speed ear point design for point ear part, leading head-mounted KN95 control system on the market, mature and stable)
The decibel of equipment operation is 60 decibels, which is efficient and stable.
Achieving a production rate of up to 50 wafers/minute.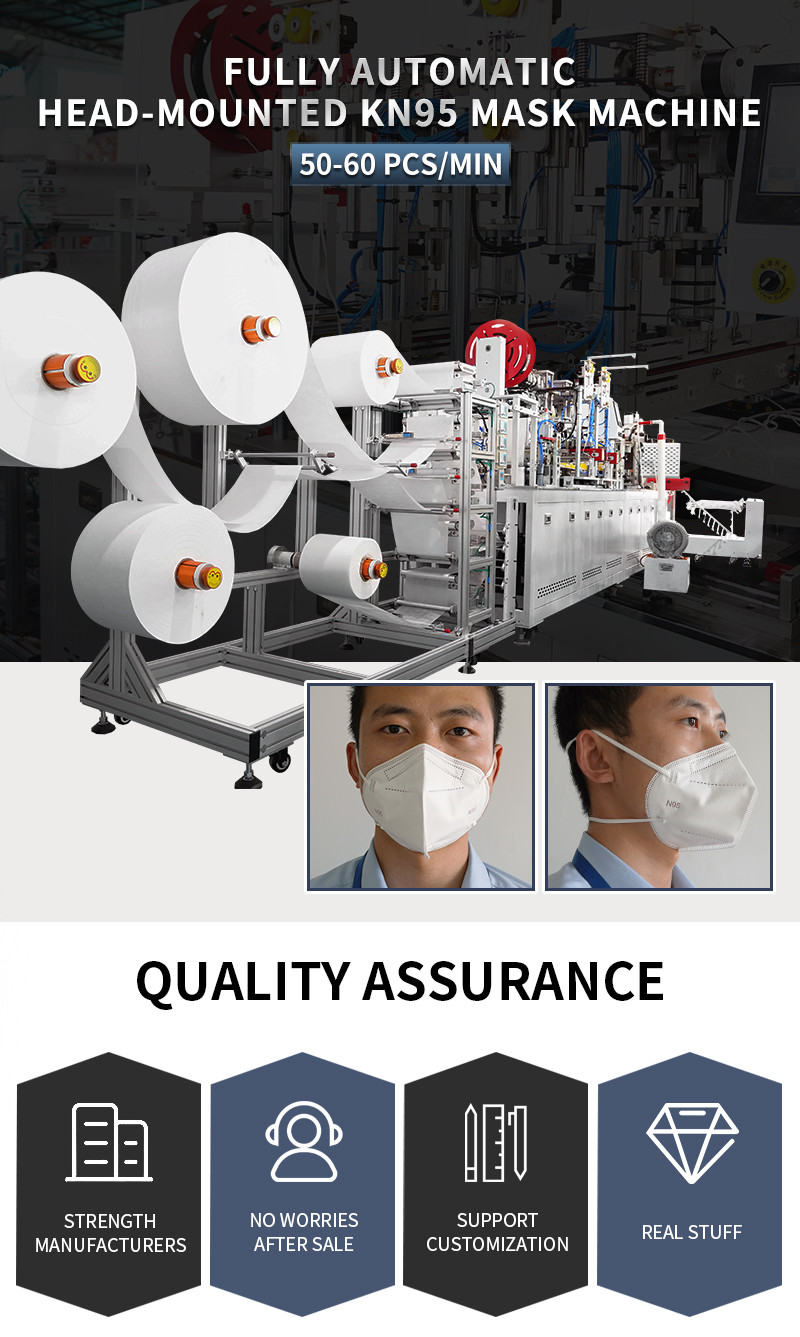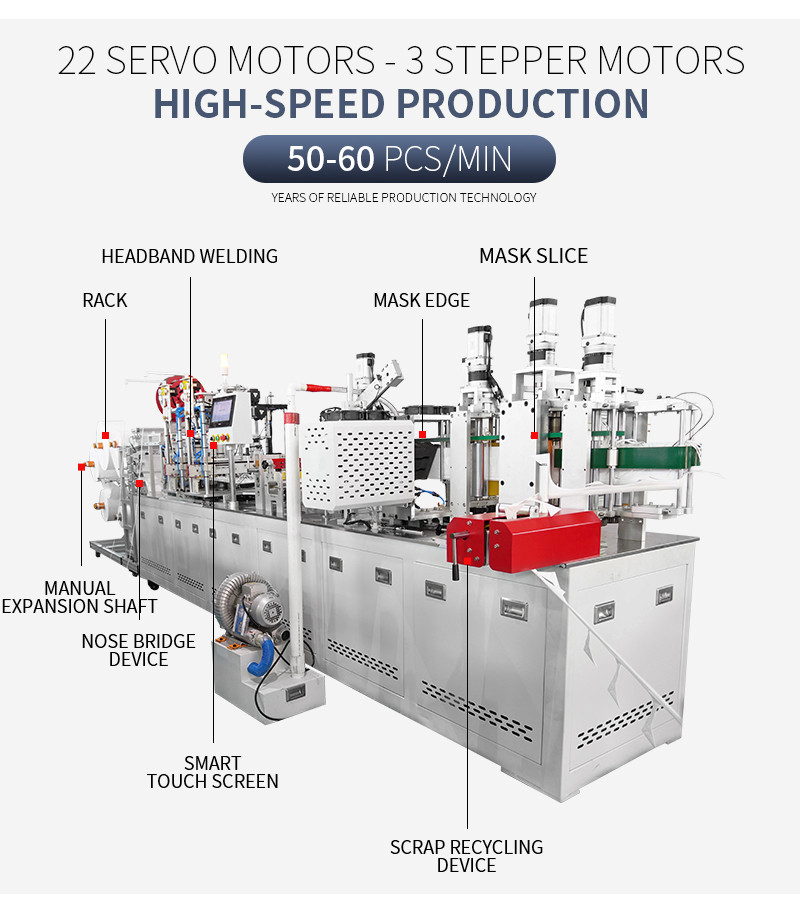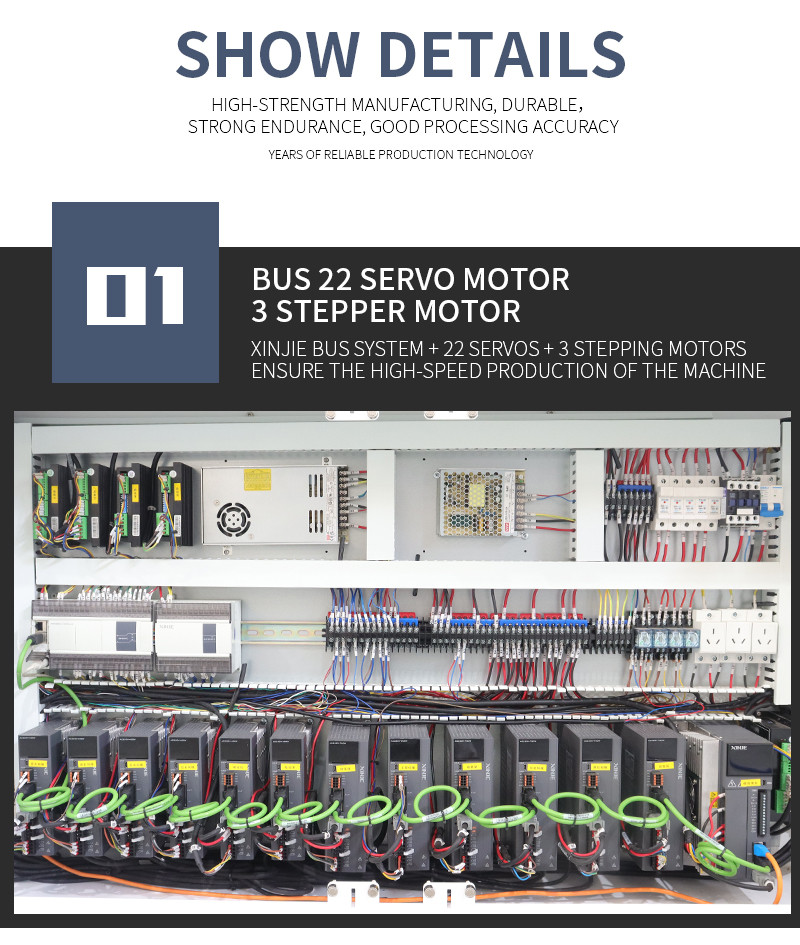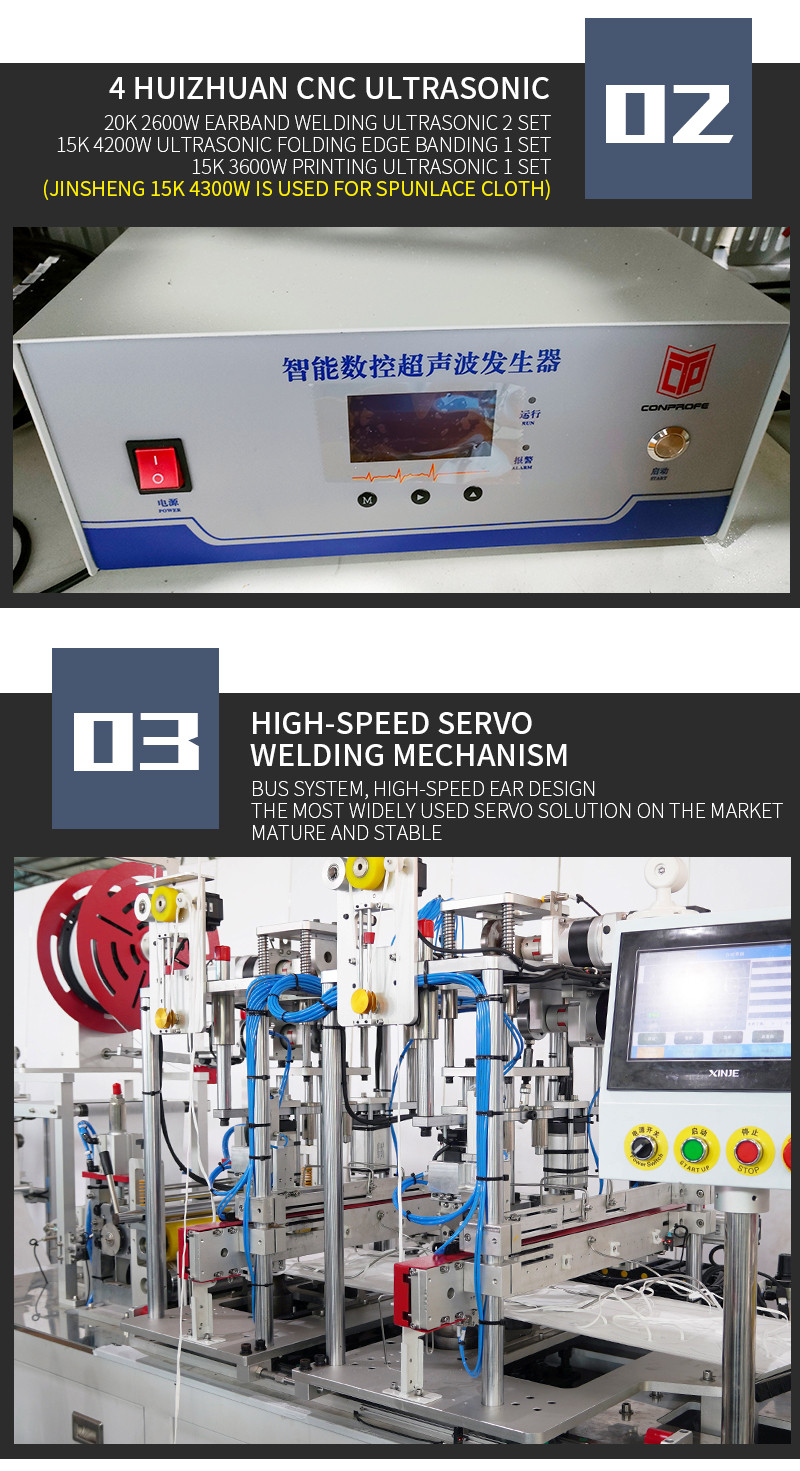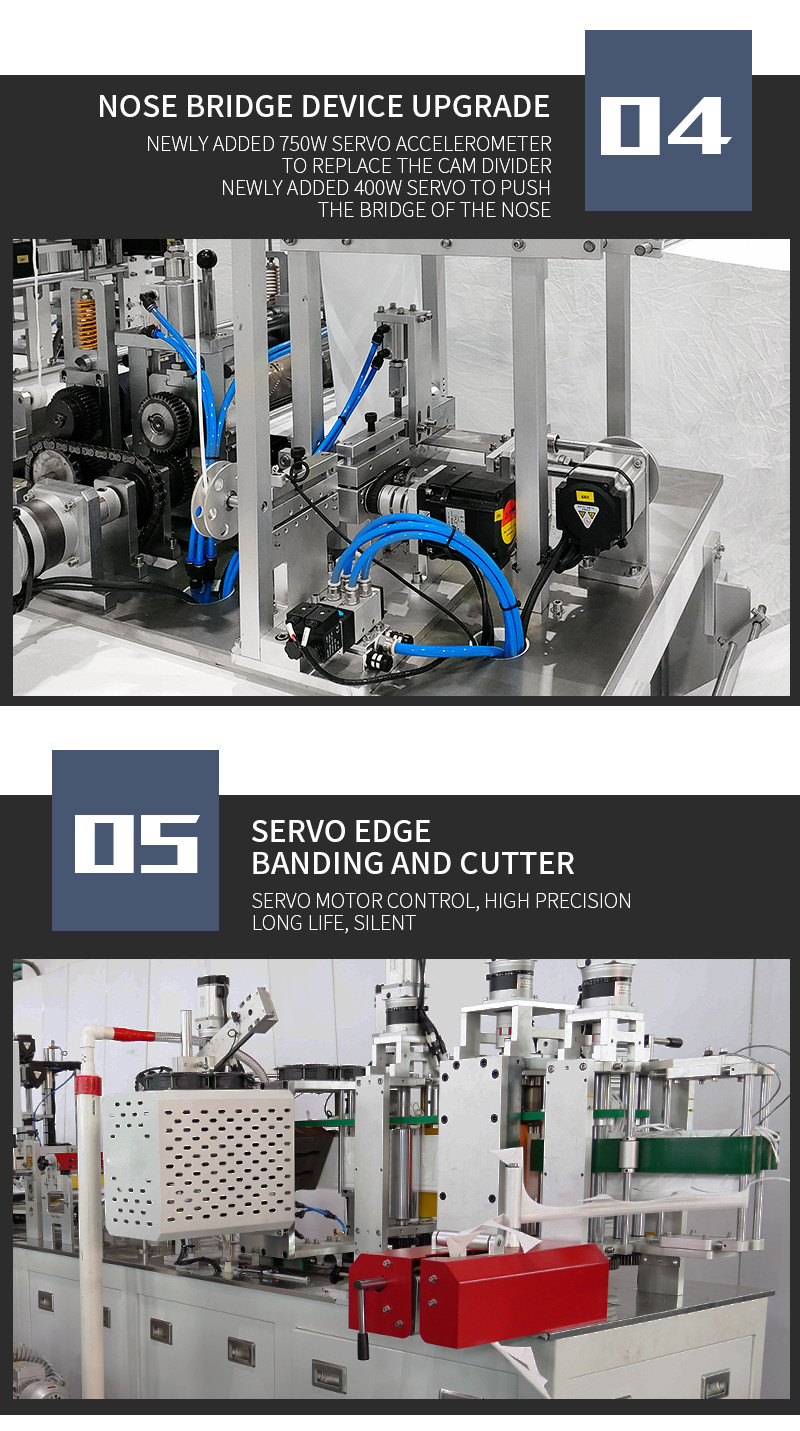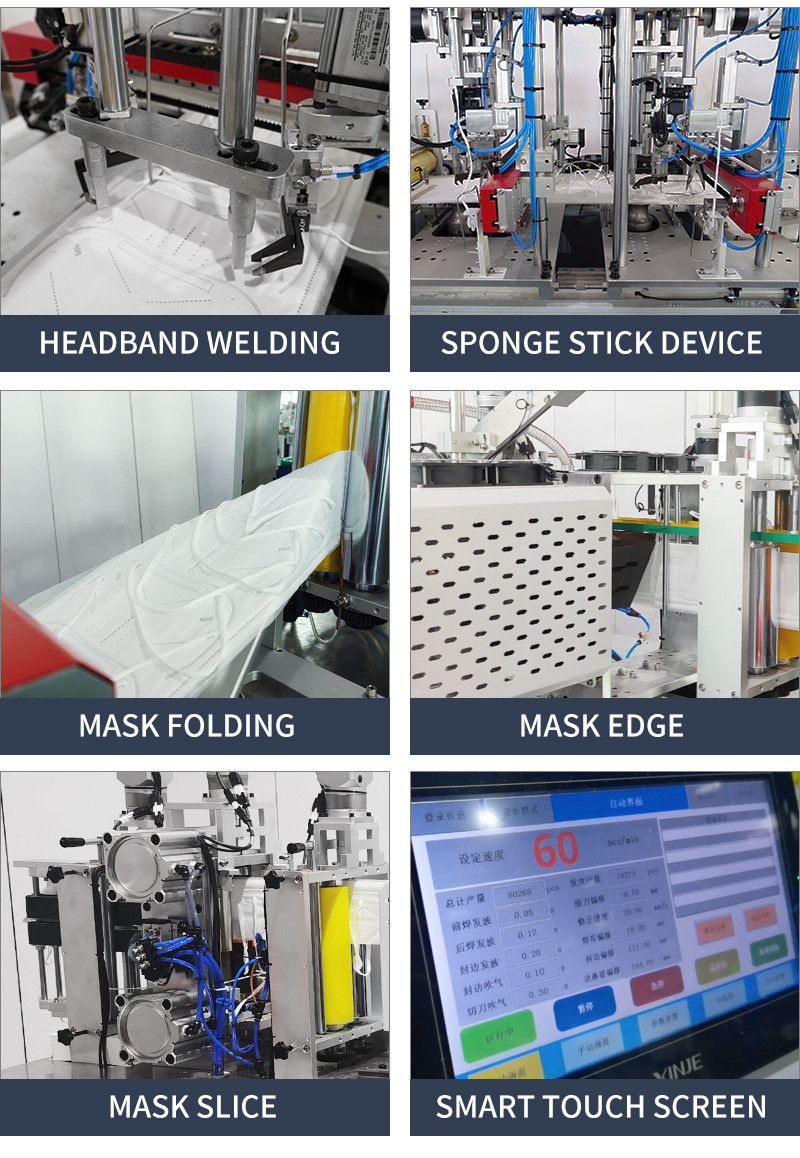 Comparison of FFP2, KN95, and N95 Filtering Facepiece Respirator Classes
Filtering facepiece respirators (FFR), which are sometimes called disposable respirators, are subject to various regulatory
standards around the world. These standards specify certain required physical properties and performance characteristics
in order for respirators to claim compliance with the particular standard. During pandemic or emergency situations, health
authorities often reference these standards when making respirator recommendations, stating, for example, that certain
populations should use an "N95, FFP2, or similar" respirator.
This document is only intended to help clarify some key similarities between such references, specifically to the following
FFR performance standards:
• N95 (United States NIOSH-42CFR84)
• FFP2 (Europe EN 149-2001)
• KN95 (China GB2626-2006)
• P2 (Australia/New Zealand AS/NZA 1716:2012)
• Korea 1st class (Korea KMOEL - 2017-64)
• DS2 (Japan JMHLW-Notification 214, 2018)
• PFF2 (ABNT/NBR 13.698-2011 – Brazil)