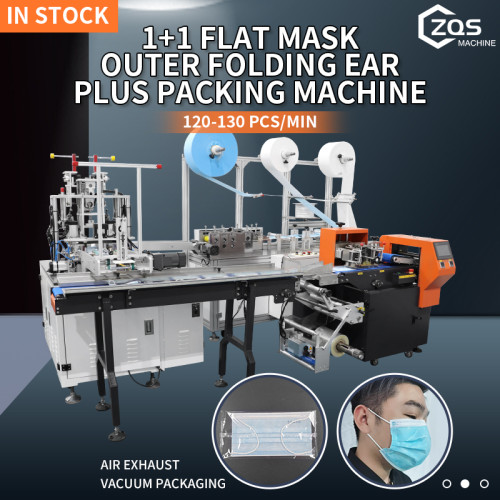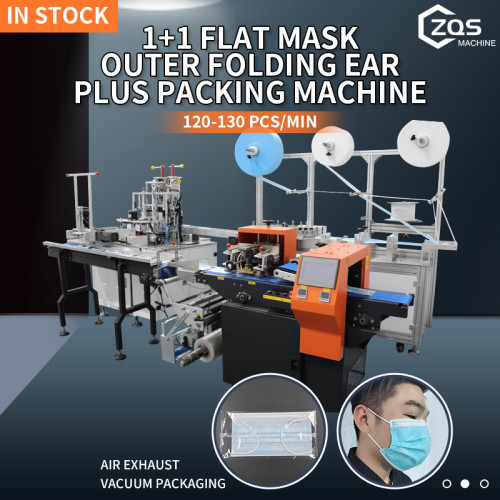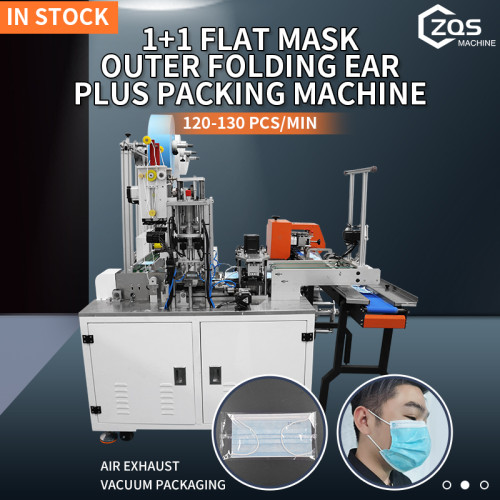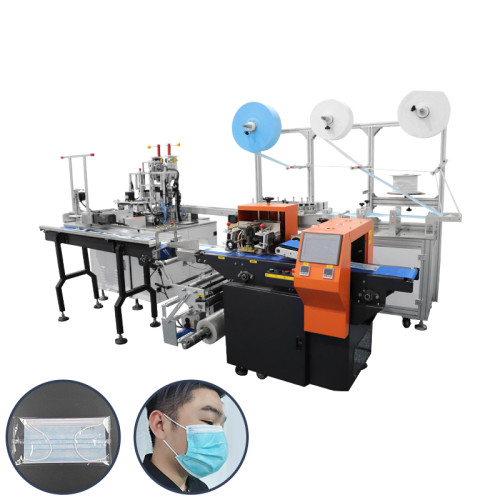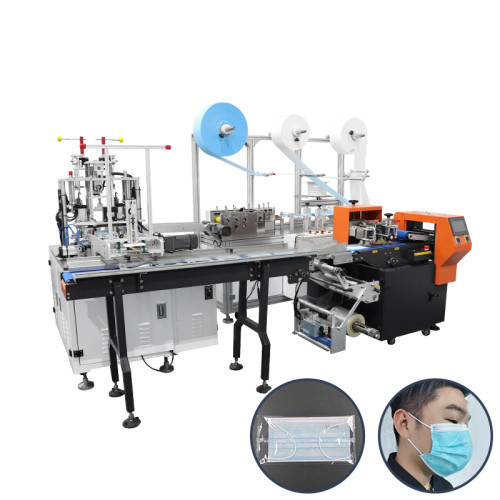 Automatic 1+1 3ply or 4 ply Face Mask Machine 9 Servo 6 stepper motors with packing machine
Item specifics
product name

9 servo motor fully automatic high speed face mask
Core Components

PLC
Automatic Grade

Automatic
Voltage

220V
Dimension(L*W*H)

350x250x200cm
Selling point

ear loop folding device
rectifying device

yes
Production Capacity

120-130pcs per min
Driver

9 Servo motors+6stepper motors
PLC brand

Xinjie
Saftey

CE standard with cover
panel

steel
Description
3 ply or 4 ply mask machine with 3 servo motors packing machine
9 servo motors 6 stepper motors for mask machine
3 servo motors for the packing machine
Speed: 130-150pcs per min
Delivery time :4-5days after the payment .
Automatic 3 Ply Mask Making Machine
We are offering a highly-functional automatic 3 ply mask making machine that can produce masks as per the industry standards and manufacture hundreds of masks every minute.
It is equipped with an automatic control system that takes care of all the product parameters.
The 3 ply mask body making machine can continuously assemble 3 layers of non-woven fabric or melt-blown fabric to create masks that won't allow pollutants present in the immediate surroundings to enter through your nose or mouth.
It carries the production process from start to finish with greater efficiency and accuracy.
In a mask making machine with nose pin, multiple rolls of non-woven fabric, melt blown fabric or SSMMS fabric is installed. In our surgical mask making machine and mask making machine with online nose pin, you can feed up to 5 layers.
3 Servo Motors Pilly Type Packagaing Machine for Mask
1.Three servo system control, bag long is set to cut, no need to adjust empty walk, one step in place, save time and film.
2. Human-machine interface, parameter setting is convenient and fast.
3. Fault self-diagnosis function, fault display at a glance.
4. High sensitivity photoelectric eye color label tracking, digital input sealing position, so that the sealing position more accurate.
5. The temperature is independent of PID control and is better suited to a wide range of packaging materials.
6. Positioning shutdown function, non-stick knife, do not waste cladding.
7. The drivetrain is simple, more reliable and easier to maintain.
8. All controls are implemented by software, facilitating functional adjustments and technical upgrades that never lag behind.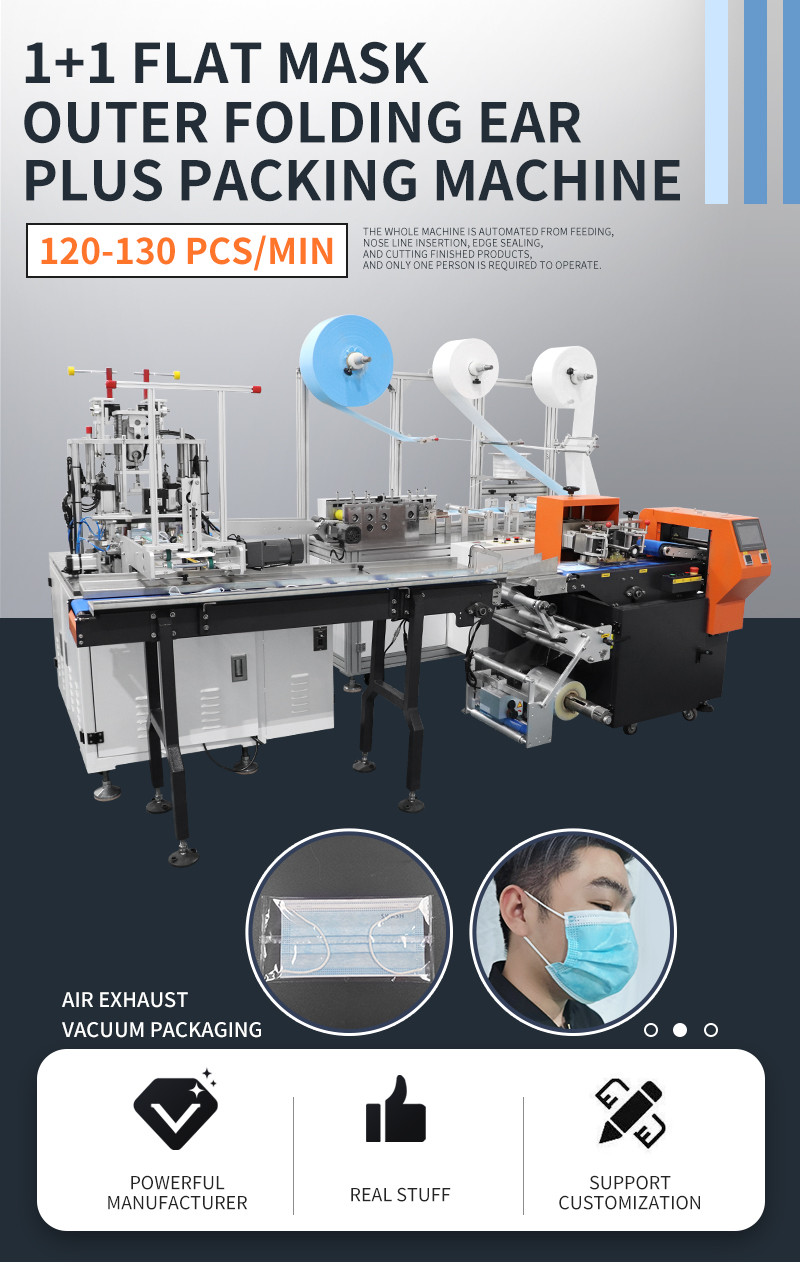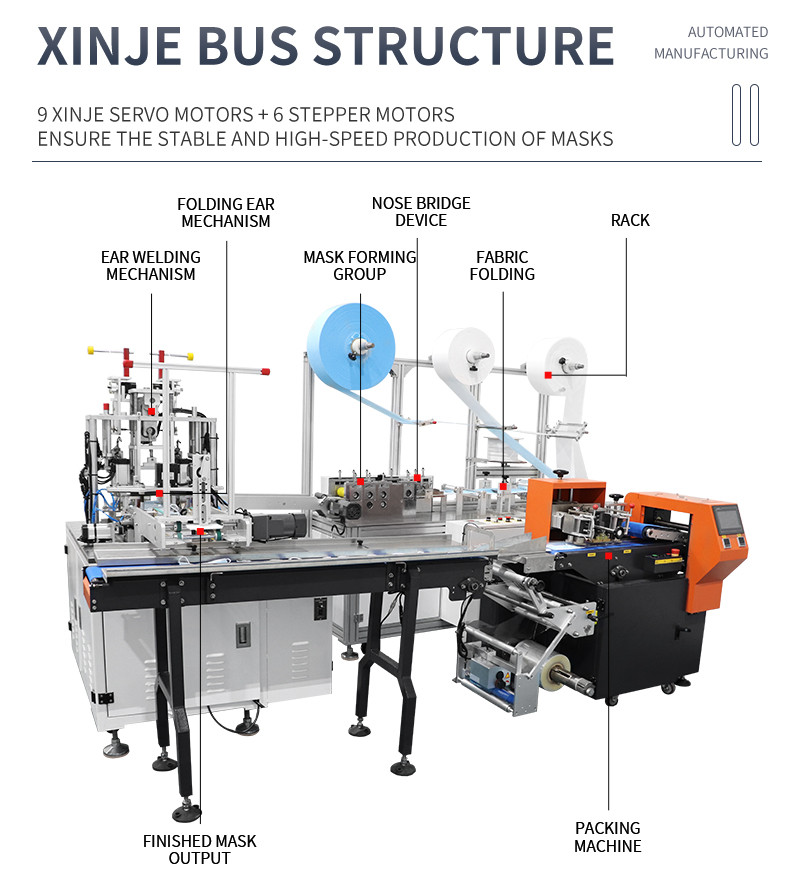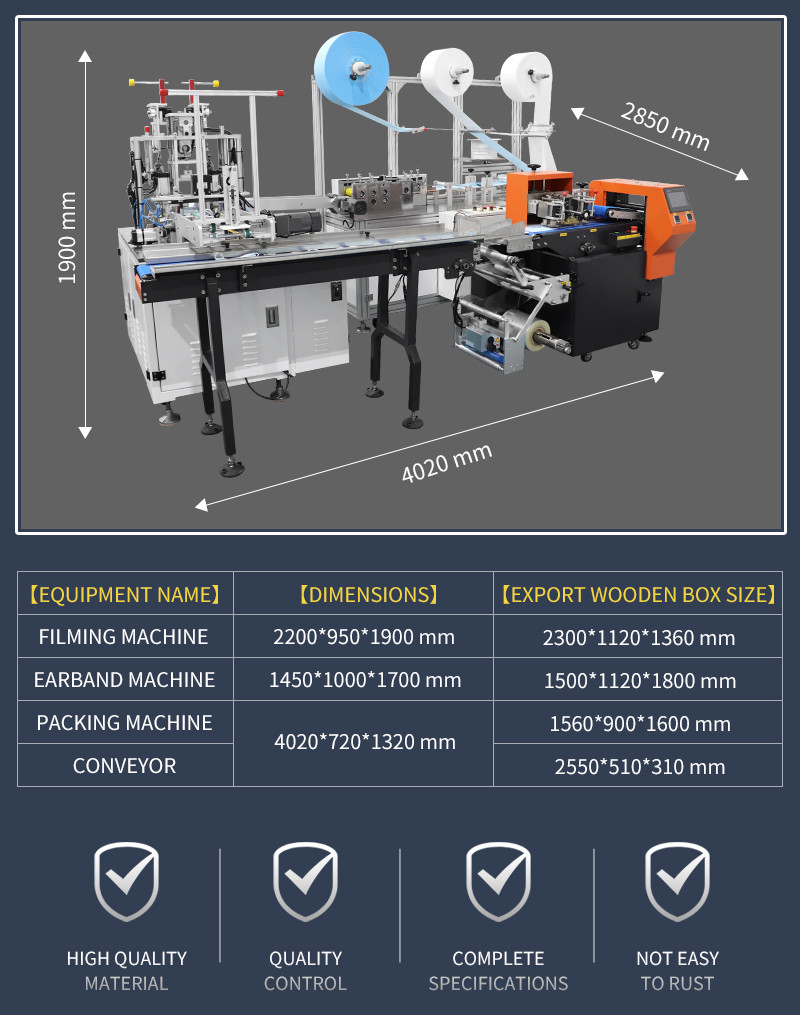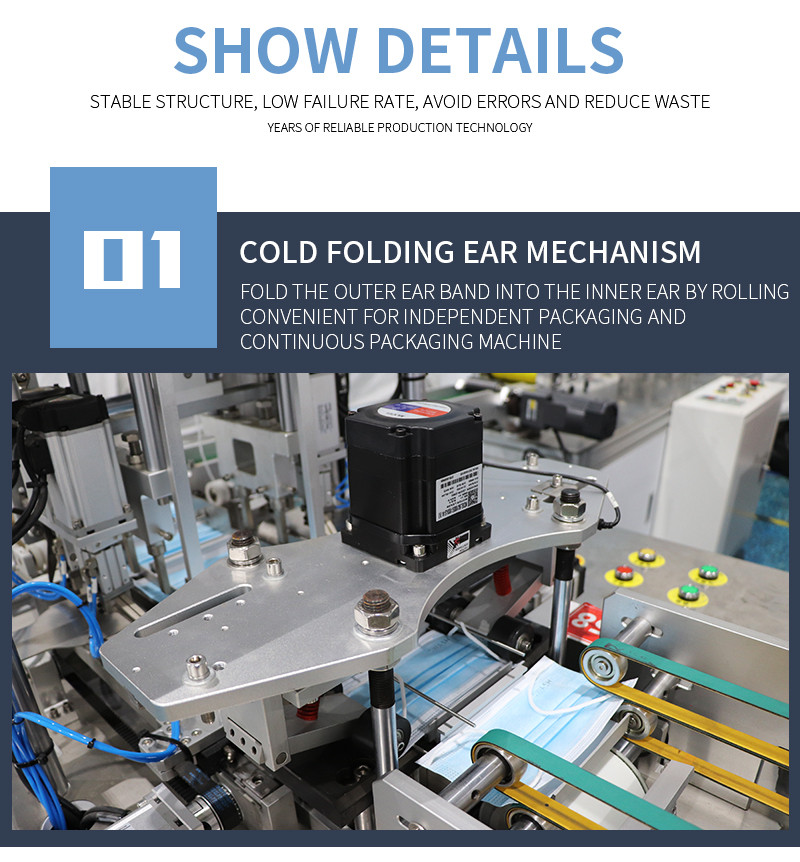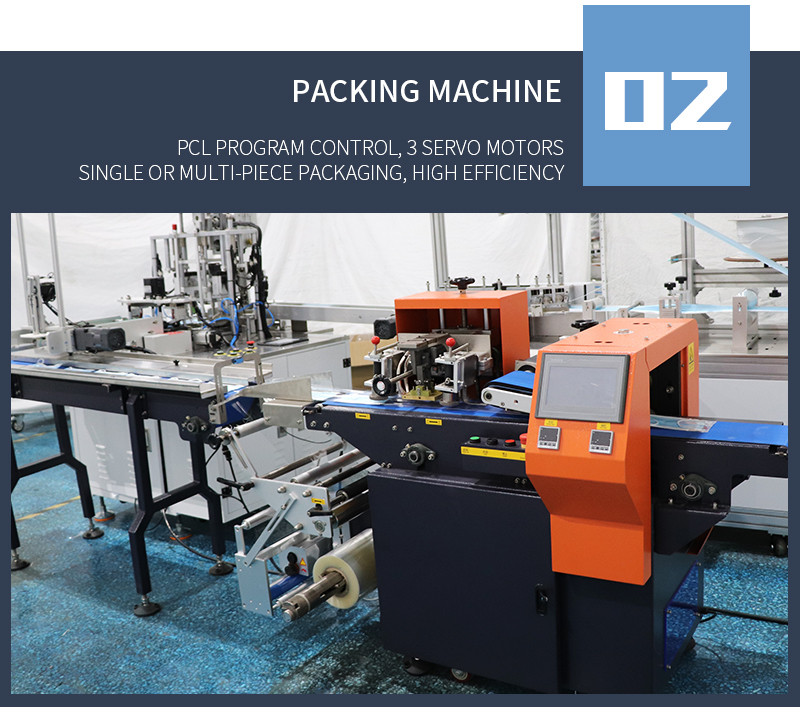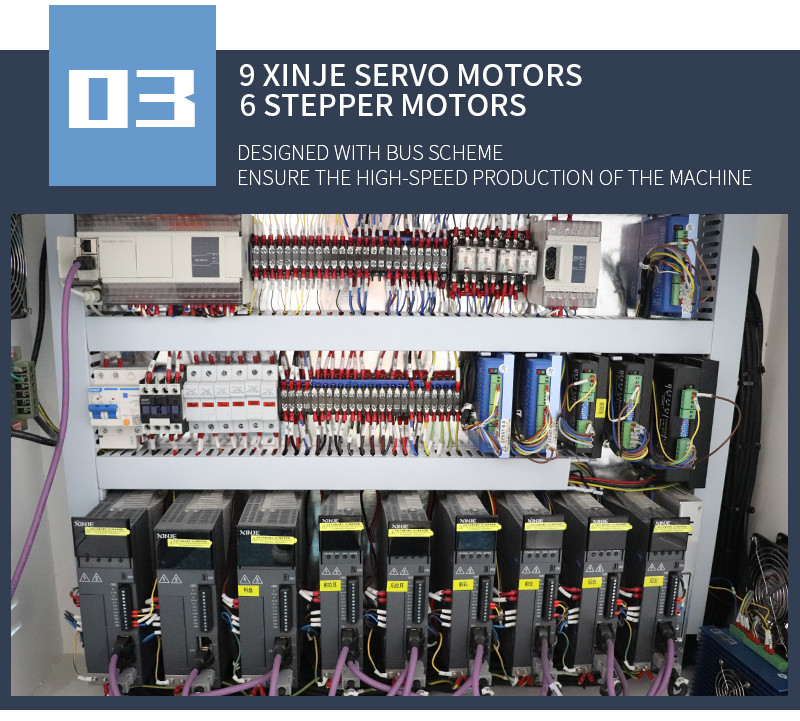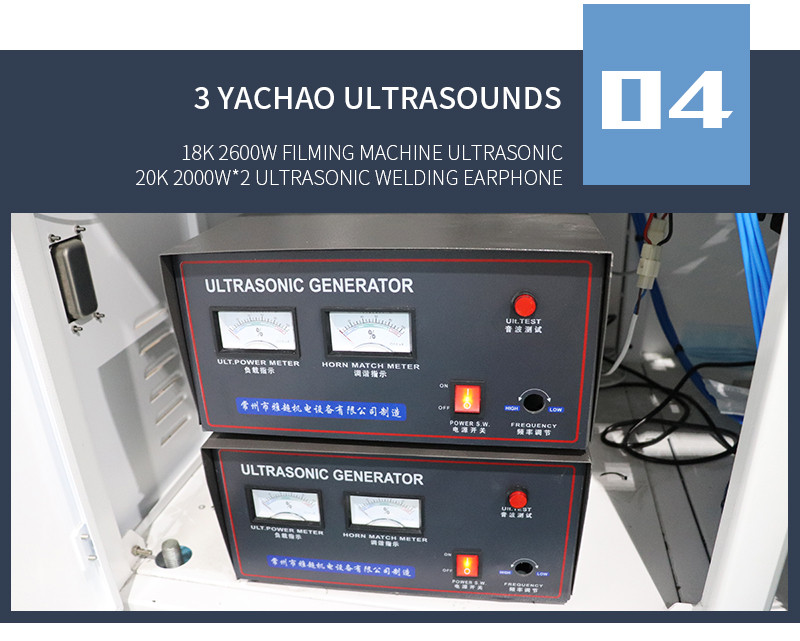 What is a 3 ply surgical mask?
A 3-ply surgical mask is a mask with 3 layers as the name suggests. This is essentially made from non-woven fabric to make breathing easy and allow the clean air to enter easily. These types of masks tend to be low-cost ones and can be used by anyone. This type of mask is quite effective too; it can help eliminate about 95% of the pollutants for the air to breathe. These are not meant to be reusable masks rather are disposable ones meant for single use.