What is a Blister Packing Machine?
Share
Issue Time

May 30,2023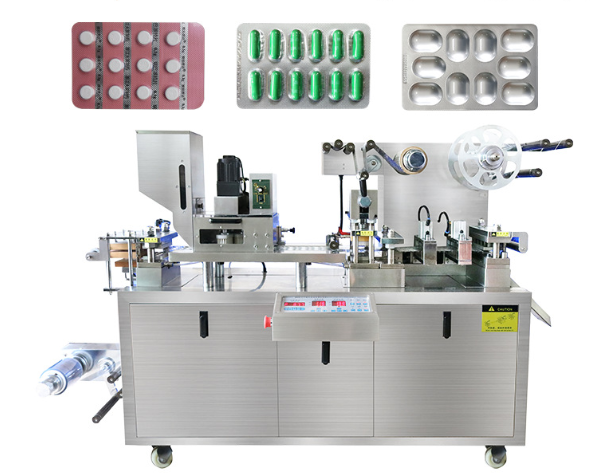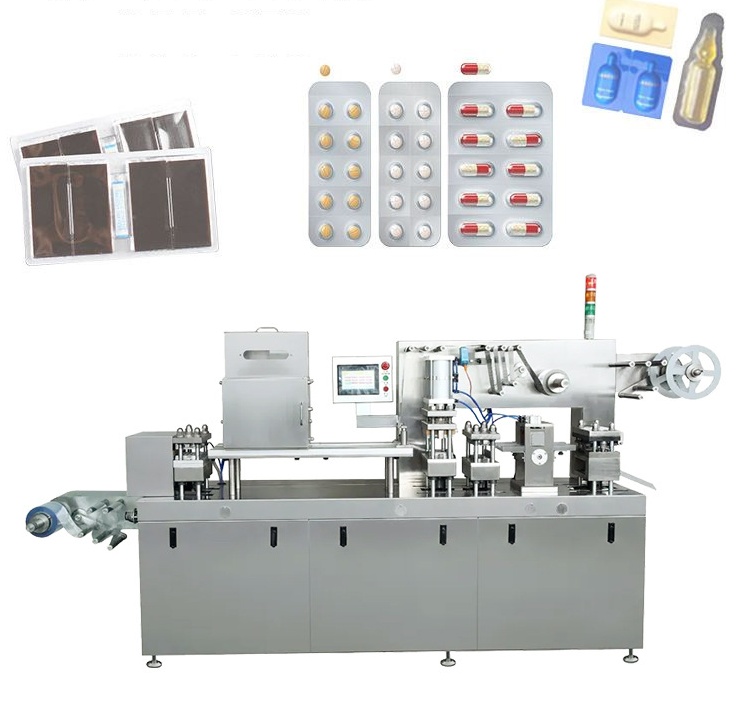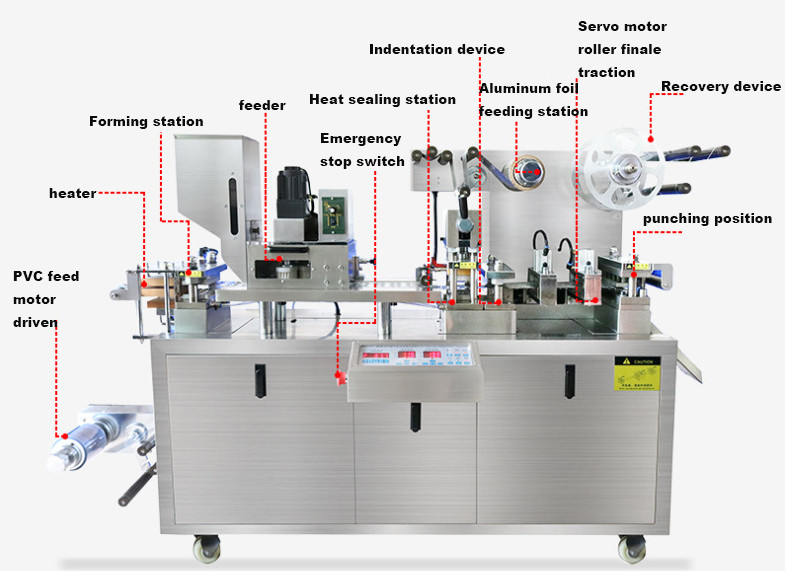 Blister Packing Machine Details
Blister packing machines are special machines that are used as unit-dose packaging for tablets, capsules, etc. The device has a component of a bubble pack that may be a cavity or pocket made up of a formable film, usually a thermoformed plastic or cold-formed aluminum film. This usually features a lidding seal of aluminum foil.
In other words, this is an electromechanical machine that has both moving and stationary parts that aid in packaging and sealing products in pre-formed cavities.
The mechanical movements facilitate the formation of sized cavities on packaging material, filling, and sealing with appropriate materials.

Using different packaging materials and principles of forming, Blister Packs could also be divided into three types:aluminum/plastic (thermoforming) bubble pack, aluminum/aluminum (cold forming) bubble pack, and aluminum/plastic/aluminum bubble pack.

Introduction
The product is specially designed for hospital dosage room, laboratory institute, health care product, middle-small pharmacy factory, and featured by compact machine body, easy operation, multi-function, stroke adjustable, long durability etc, it is suitable for the Alu-PVC package of medicine, food, electric parts etc. Aided forming Pre‐cutting Inspection and rejecting control systems. Print mark registration Automatic feeder
Remarks:
* Best option for small batches, pharmaceutical R&D and pilot plants.
* It allows forming thermoplastic and cold forming materials (Alu-Alu).
* It stands out for its simple operation, high reliability and compact design. Its main structure is made of stainless steel.
* Automation by PLC and operation through touch screen control panel.
* It has pneumatic drives, which lend it high robustness and low maintenance.
* It is suggested for R&D departments, considering that its easy operation and maintenance makes it user-friendly to personnel that are not familiar with the use of blister machines.